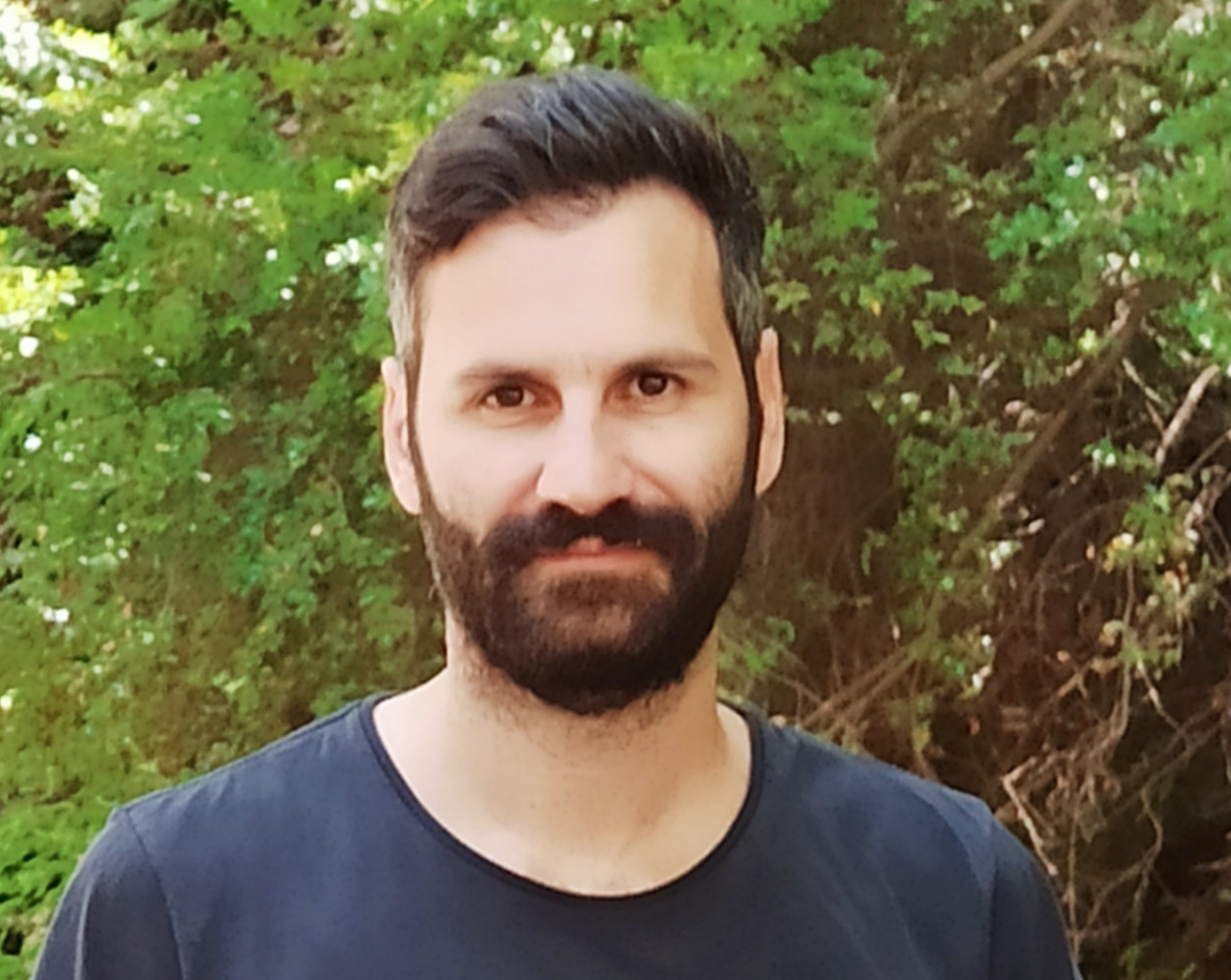 Athanasios Georgakopoulos
Assistant Professor - Department of Theoretical & Applied Linguistics
306A | +30 2310 997356 |
ageorgakopoulos@enl.auth.gr
|
personal page
|
curriculum vitae
Office hours:
Thanasis Georgakopoulos (čaˈnasis ʝeorɣaˈkopulos) is Assistant Professor in Historical Linguistics at the Department of Theoretical and Applied Linguistics of the School of English at Aristotle University of Thessaloniki. He holds a BA in Greek Philology, an MA in Theoretical Linguistics and a PhD in Linguistics from the National and Kapodistrian University of Athens. In the past, he held various academic positions in Greece (AUTh) and abroad (FU Berlin, HU Berlin, the University of Münster, the University of Kassel, the University of Liège, and the National Research University (Higher School of Economics) in Moscow). He has received financial support from several national and international funding bodies (e.g., DAAD, Marie Skłodowska-Curie actions, the Greek State Scholarship Foundation). His research interests lie in three intersecting domains: semantic change; semantic typology; and the relationship between language and cognition. His publications include articles in international journals (e.g., Constructions and Frames, Journal of Historical Linguistics, Languages in Contrast, Linguistic Typology, Studies in Language) edited volumes (e.g., Bloomsbury Academic, de Gruyter, John Benjamins, Oxford University Press) and conference proceedings. He is the Review Editor of the Journal of Historical Linguistics and serves as an ad-hoc reviewer for a number of academic journals such as Corpus Linguistics and Linguistic Theory, English Today, Folia Linguistica, Folia Linguistica Historica, Journal of Pragmatics, Linguistics, and Studies in Language.
Selected Publications (visit my webpage for further details)
- Georgakopoulos Thanasis and Stéphane Polis. To appear-2022. New avenues and challenges in semantic map research (with a case study in the semantic field of emotions). In Georgakopoulos Thanasis and Stéphane Polis (eds.). "The future of mapping: new avenues for semantic maps research". Special issue in Zeitschrift für Sprachwissenschaft.
- Georgakopoulos Thanasis and Stéphane Polis. 2021. Lexical diachronic semantic maps. The diachrony of time-related lexemes. Journal of Historical Linguistics. [online first] https://doi.org/10.1075/jhl.19018.geo
- Georgakopoulos Thanasis, Eitan Grossman, Dmitry Nikolaev, and Stéphane Polis. 2021. Universal and macro-areal patterns in the lexicon: A case-study in the perception-cognition domain. Linguistic Typology. [online first] https://doi.org/10.1515/lingty-2021-2088
- Georgakopoulos Thanasis, Eliese-Sophia Lincke, Kiki Nikiforidou, and Anna Piata. 2020. "On the polysemy of motion verbs in Ancient Greek and Coptic: Why lexical constructions are important". Studies in Language, 44(1), 27-69. https://doi.org/10.1075/sl.18047.geo
- Georgakopoulos Thanasis. 2019. "Semantic Maps". In: Mark Aronoff (Ed.), Oxford Bibliographies in Linguistics. New York: Oxford University Press. DOI 10.1093/OBO/9780199772810-0229
- Georgakopoulos Thanasis, Holden Härtl and Athina Sioupi. 2019. "Goal realization: An empirically based comparison between English, German and Greek". Languages in Contrast, 19(2), 280-309. https://doi.org/10.1075/lic.17010.geo
- Georgakopoulos Thanasis. 2018. "A frame-based approach to the source-goal asymmetry: Synchronic and diachronic evidence from Ancient Greek". Constructions and Frames, 10(1), 61-97. https://doi.org/10.1075/cf.00011.geo
- Georgakopoulos Thanasis and Stéphane Polis. 2018. The semantic map model: State of the art and future avenues for linguistic research. Language and Linguistics Compass, 12(2), 1-33. https://doi.org/10.1111/lnc3.12270
- Georgakopoulos Thanasis and Petros Karatsareas. 2017. "A diachronic take on the Source–Goal asymmetry: evidence from inner Asia Minor Greek". In: Luraghi, S., Nikitina, T. and Zanchi, C. (Eds.), Space in Diachrony, 179–206. Amsterdam/Philadelphia: John Benjamins (Studies in Language Companion Series). DOI 10.1075/slcs.188.07geo