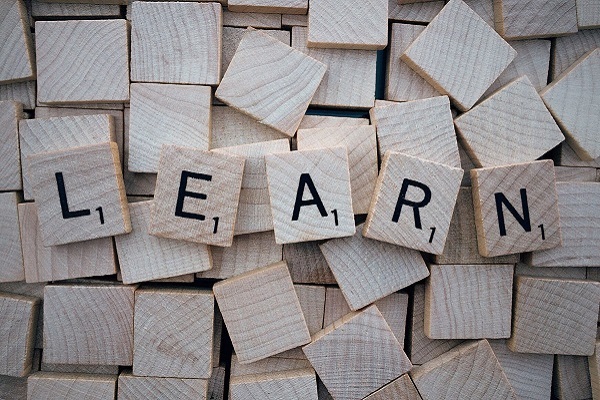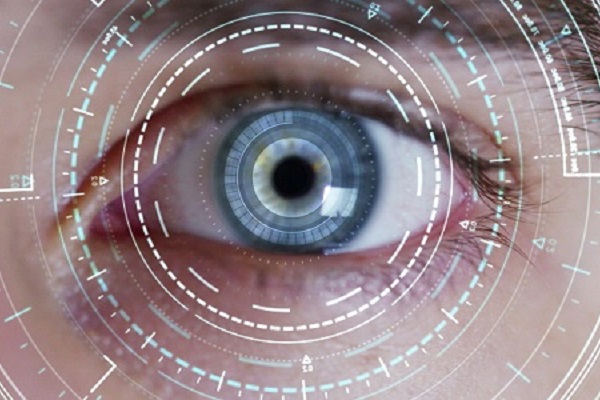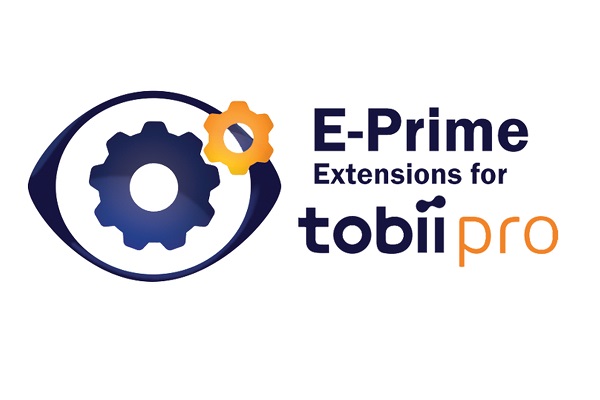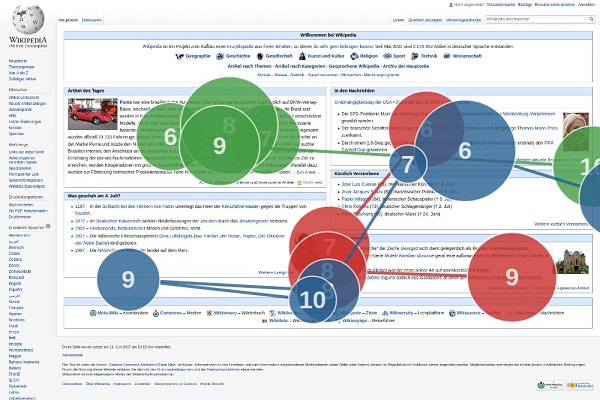 Workshop on "Bilingual Acquisition & Bilingual Education"
Workshop on "Bilingual Acquisition & Bilingual Education"

April 23-24, 2015
Research Dissemination Center, Aristotle University of Thessaloniki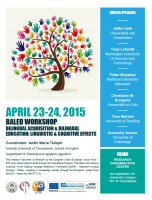 Invited speakers
Aafke Hulk (University of Amsterdam)
Pieter Muysken (Radboud University Nijmegen)
Terje Lohndal (Norwegian University of Science and Technology)

Christiane Bongartz (University of Cologne)
Theo Marinis (University of Reading)
Antonella Sorace (University of Edinburgh)

Call for papers
The workshop welcomes papers on "Bilingual Acquisition & Bilingual Education". This workshop will take place at the final stage of a large scale project (Thales project MIS 377313 – Bilingual Acquisition & Bilingual Education: The Development of Linguistic and Cognitive Abilities in Differenct Types of Bilingualism, FP7) (Read More: click here) which aims to identify potential correlations among:
types of bilingualism,
types of education (mono- or bi-literacy),
aspects of language knowledge and processing and
cognitive abilities.
The workshop will precede the 22nd International Symposium on Theoretical and Applied Linguistics. Workshop participants are welcome to join the academic and social programme of the Symposium.
For any enquiries please contact us using the following address: ws_baled@enl.auth.gr.
Registration
Registration is now closed.
Program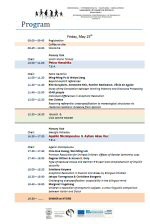 Important Dates
Abstract submission deadline: December 20, 2014
Notification of acceptance: January 31, 2015
Reg. deadline for speakers: February 24, 2015
Registration opening: Click here for the registration form.
Registration deadline:
Fees
There will be no conference fee.
Information for presenters
Oral presentations
Each oral presentation will be allotted 15 minutes, followed by 5 minutes for discussion.
Poster presentations
Posting: A poster session will be announced. Authors are welcomed to present their poster and discuss it. Authors are invited to submit their posters to the poster assistant at the registration desk, where they will also collect them at the end of the event. Each poster can be on display for the whole two-day Workshop.
Format: The poster boards are in the portrait orientation; their size is ISO A0 format (841 mm width, 1189 mm height). The main text should be in a large enough fonts (e.g. 32 pts). Poster presenters are also advised to prepare reduced-size copies of their posters (e.g. A4 sheets) to be handed out.