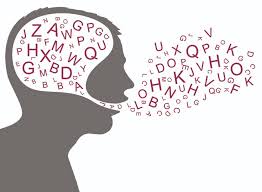 The primary aim of LDDRG is to give you an opportunity to have informal discussions of your own and other people's ideas through presentations of works in progress or papers that you find interesting. The range of possible topics are related to psycholinguistics and we discuss syntax and its interface with morphology, phonology, semantics and pragmatics, with reference to first/child and second language acquisition, bilingualism and language disorders (atypical L1 development, speech pathology).
There are basically four main kinds of meetings: 1) presentation of a paper published in a scientific journal; 2) presentation of one's own work (in progress or completed); 3) a tutorial-like meeting where the persons in charge informs of experimental techniques, findings of research projects related to the LanDevLab and the Phonetics Lab, and 4) brainstorming sessions: the persons in charge provide a topic and the necessary background, the point being to generate some ideas about what one can do about the topic.
Meetings this semester are:
every other Wednesday (starting from November 6, 2019), 9.00a.m.-11:00a.m., room 308 (3rd floor of New Building, School of Philosophy) unless noted.
Meetings and changes in the schedule are announced here and by email to interested people. If you want to receive the email announcements, want to be in charge of a meeting, or have any other comments about the Language Development and Disorders Reading Group, email Maria Dimitrakopoulou.
---
Academic year 2019-2020
March 18, 2020
Athina Kikiopoulou
Anti-that-trace effects in English
---
March 4, 2020
Vasilina Spanou
Presentation of Vasilina's own research for her MA Thesis on anaphora resolution and executive functions in child bilingualism
---
February 19, 2020
Afroditi Irini Sereti
Presentation of Afroditi's own research on the effects of auditory processing on the development of phonological awareness
---
February 5, 2020
Anastasia Nteri
Goad, Ç., & White, L. (2006). Ultimate attainment in interlanguage grammars: a prosodic approach. Second Language Research 22, pp. 243-268.
---
January 15, 2020 (room 417 Junior, on th specific date only)
Athina Kikiopoulou
Fennetta van der Scheer, F., Jonkers, R., & Gilbers, D. (2014). Foreign accent syndrome and force of articulation. Aphasiology, 28, 4, 471–489.
---
December 18, 2019
Vasilina Spanou & Eleni Zimianiti
Peristeri, E. & Tsimpli, I.-M. (2013).Pronoun processing in Broca's aphasia: Discourse–syntax effects in ambiguous anaphora resolution. Aphasiology, 27(11): 1381-1407.
---
December 04, 2019
Athina Dalli & Maria Dimitrakopoulou
Clahsen, H., & Ali, M. (2009). Formal Features in Aphasia: Tense, Agreement, and Mood in English agrammatism. Journal of Neurolinguistics 22, pp. 436-450. Fyndanis, V., Varlokosta, S., & Tsapkini, K. (2012). Agrammatic production: Interpretable features and selective impairment in verb inflection. Lingua 122: 1134-1147.
---
November 20, 2019
Anastasia Nteri
Anastasia Nteri will present her own research which was part of for her MA Thesis. Title of presentation: "An EPG analysis of fricatives in a Greek adult with Down Syndrome"
---
November 6, 2019
Athina Kikiopoulou, Dimitra Niaouri, and Afroditi Sereti
Juana Liceras, J., Bel, A., & Perales, S. (2006). Living with Optionality': Root Infinitives, Bare Forms and Inflected Forms in Child Null Subject Languages. In N. Sagarra, & A. J. Toribio (eds.), Selected Proceedings of the 9th Hispanic Linguistics Symposium, (pp.203-216). Somerville, MA: Cascadilla Proceedings Project.
---
Spring Semester 2018-2019
June 04, 2019
Anastasia Lada
Sorace, A., Serratrice, L. Filiaci, F. & Baldo, M. (2009). Discourse conditions on subject pronoun realization: testing the linguistic intuitions of older bilingual children. Lingua, 119, 460– 477.
---
May 29, 2019
Athina Kikiopoulou
Tsimpli, I., Sorace, A., Heycock, C, and Filiaci, F. (2004). First language attrition and syntactic subjects: A study of Greek and Italian near-native speakers of English. International Journal of Bilingualism, 3, 8, 257-277.
---
May 22, 2019
Eleni Zimianiti
Guasti, T., Stavrakaki, S., & Arosio, F. (2012). Cross-linguistic differences and similarities in the acquisition of relative clauses: Evidence from Greek and Italian. Lingua, 122, 6, 700–713.
---
May 15, 2019
Dimitra Niaouri
Kempler, D., Almor, A., Tyler, L.K. , Andersen, E., & MacDonald, M.C. (1998). Sentence Comprehension Deficits in Alzheimer's Disease: A Comparison of Off-Line vs. On-Line Sentence Processing. Brain and Language 64, 297–316.
---
May 8, 2019
Afroditi Sereti
Roberts, L., & Liszka, S.A. (2013). Processing tense/aspect-agreement violations on-line in the second language: A self-paced reading study with French and German L2 learners of English. Second Language Research, 29, 4, 413-439.
---
April 17, 2019
Maria Dimitrakopoulou
Tsimpli, I.M., & Papadopoulou, D. (2006). Aspect and argument realization: a study on antecedentless null objects in Greek. Lingua, 116, 10, 1595-1615.