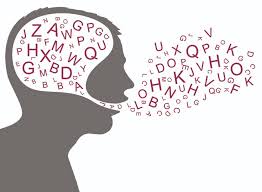 The primary aim of LDDRG is to give you an opportunity to have informal discussions of your own and other people's ideas through presentations of works in progress or papers that you find interesting. The range of possible topics are related to psycholinguistics and we discuss syntax and its interface with morphology, phonology, semantics and pragmatics, with reference to first/child and second language acquisition, bilingualism and language disorders (atypical L1 development, speech pathology).
There are basically four main kinds of meetings: 1) presentation of a paper published in a scientific journal; 2) presentation of one's own work (in progress or completed); 3) a tutorial-like meeting where the persons in charge informs of experimental techniques, findings of research projects related to the LanDevLab and the Phonetics Lab, and 4) brainstorming sessions: the persons in charge provide a topic and the necessary background, the point being to generate some ideas about what one can do about the topic.
Our reading group meetings for the academic year 2022-23 commence on December 12, 2022 and will be held every other Monday from 14:00-16:00 via Zoom. Those interested in joining us, please contact Maria Dimitrakopoulou via email at dimitm@enl.auth.gr.
Meetings and changes in the schedule are announced here and by email to interested people. If you want to receive the email announcements, want to be in charge of a meeting, or have any other comments about the Language Development and Disorders Reading Group, email Maria Dimitrakopoulou.
Click here for the previous Group meetings.
2022-2023
m

eetings archive

8/5/2023
Penny Menekou
Hohne, E., & Jusczyk, P. W. (1994). Two-month-old infants' sensitivity to allophonic differences. Perception & Psychophysics 56 (6), 613-623.

3/4/2023
Terpsi Danavasi
Son, M. (2022) The role of modality and working memory capacity in L2 production. Language Teaching Research, 1–21. https://doi.org/10.1177/13621688221135227.

20/3/2023
Viktoria Kontsioti
Vuković Stamatović, M. (2020). Vocabulary complexity and reading and listening comprehension of various physics genres. Corpus Linguistics and Linguistic Theory, 16 (3),487-514. https://doi.org/10.1515/cllt-2019-0022.

13/2/2023
Anastasia Nteri
Mousikou, P., Strycharczuk, P., Turk, A., & Scobbie, J.M. (2021). Coarticulation across morpheme boundaries: An ultrasound study of past-tense inflection in Scottish English. Journal of Phonetics 88. https://doi.org/10.1016/j.wocn.2021.101101 0095-4470/ 2021 Elsevier Ltd.

30/1/2023
Athina Kikiopoulou & Vasilina Spanou
Presentation of their research.

16/01/2023
Athina Kikiopoulou
Lázaro, M., Illera, V., García, S. & Ruíz Sánchez de León, J. M. (2022). Morphological processing of complex and simple pseudo-words in adults and older adults. Language and Cognition 14, 385–400. https://doi.org/10.1017/langcog.2022.6.

12/12/2022
Maria Dimitrakopoulou
Cheng, L.S.P., Burgess, D, Vernooij, N., Solís-Barroso, C., McDermott, A., & Namboodiripad, S. (2021). The Problematic Concept of Native Speaker in Psycholinguistics: Replacing Vague and Harmful Terminology With Inclusive and Accurate Measures. Frontiers in Psychology, 12, Art. 715843. https://doi.org/10.3389/fpsyg.2021.715843.