Instructors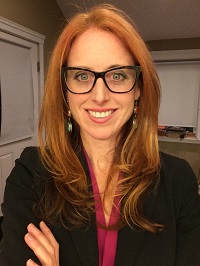 Elizabeth Duclos-Orsello is a publicly-engaged interdisciplinary scholar/social-justice activist with twenty years of experience linking higher education, museum, social service, K-12, service-learning and cultural sectors in both the US and Europe. She is Professor and Chair of the Interdisciplinary Studies Department and Coordinator of American Studies at Salem State University teaching courses in American Studies, urban studies and social/cultural history. She was founding University Fellow for Civic Engagement and member of the Working Group on Racial Justice's steering committee. At Salem State and elsewhere in the US and Europe (including Harvard University, Boston University, Aristotle University of Thessaloniki, the University of Mannheim and the University of Luxemburg) she has taught undergraduate/graduate students in departments of History, English, Art History, American Studies, Humanities and Women's/Gender Studies. Her scholarly work—much of it public-facing—explores intersections of gender, race, ethnicity, immigration, religion, place-making, and the cultural construction of community. Social justice is central. In addition to articles and book chapters, she is author of Modern Bonds: Redefining Community in Early Twentieth Century St. Paul (U Mass Press, 2018) and editor of the forthcoming Teaching American Studies: State of the Classroom as State of the Field (Kansas, 2021). She is currently the Co-PI on a $100,000 National Park Service/Organization of American Historians-funded project "African Americans in Essex County, Massachusetts." Other work explores the history of Franco-Americans, Catholic women's activism, documentary film and the social contract, equity in higher ed, and shared authority in community-based museum work. She has worked as a legal advocate, museum educator, writing instructor and director of Teaching American History grants. She is a sought-after consultant for museums, non-profits and universities and blogs/offers public testimony on the value of the humanities for civil society. She is the Chair of the Board of Mass Humanities, is a former Jesuit Volunteer, a two-time Fulbright Scholar (Luxembourg, 2010 and Greece, 2016) and a Whiting Fellow (Cote D'Ivoire, 2015). She is the former co-chair of the American Studies Committee on departments, programs and centers and chaired the association's taskforce on the place of American Studies in higher ed in the US and globally. She holds a Ph.D. in American Studies from Boston University and a B.A. in History/Sociology from Connecticut College.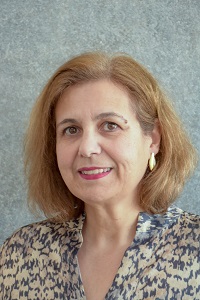 Sofia-Eleftheria Gonida, Ph.D, is a Professor of Educational Psychology and Human Development at the School of Psychology, AUTH. She teaches courses in Educational, School and Developmental Psychology to undergraduate and graduate students. Her research interests include achievement motivation, self-regulated learning, avoidance behaviors in education, child and adolescent development, parental involvement, university students at risk for dropping out. She has participated in numerous research projects related to her research interests for more than 20 years (either as principal investigator or in collaboration with others), published many articles in international peer review journals and chapters in edited books, participated in more than 150 national and international conferences, and served as reviewer of research proposals for the national research agencies of France, Italy, Portugal and Cyprus. Exemplifying her international perspective, she has been guest editor (in collaboration with Marina S. Lemos) of the 2019 volume of the Advances in Motivation and Achievement Series — Motivation in Education at a Time of Global Change: Theory, Research and Implications for Practice. Her extensive administrative and organizational experience includes Chair of the EARLI SIG8 International Conference on Motivation 2016 held in Thessaloniki. She has been a Fulbright visiting professor at the University of Michigan, Ann Arbor, and a visiting scholar at Stanford University at the Stanford Graduate School of Education, USA. Currently, she is an EC member of the European Association for Research on Learning and Instruction (EARLI). Dr. Gonida has been actively involved as coordinator in the Erasmus program for student and staff mobility for the last twenty years and has been chair of the European Educational Programmes Committee at AUTh.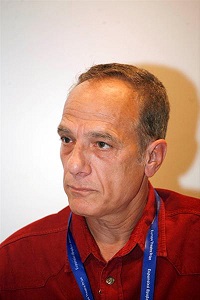 Savas Patsalidis is Professor (Emeritus) of theatre and performance history and theory in the School of English (Aristotle University, Thessaloniki), the Hellenic Open University and the Drama School of the National Theatre of Northern Greece. Also, he is a regular lecturer on the Graduate Program of the Theatre Department at Aristotle University. He is the author of fourteen books on theatre and performance criticism/theory and co-editor of another thirteen. His two-volume study, Theatre, Society, Nation (2010), was awarded first prize for best theatre study of the year. His latest book-length study Theatre & Theory II: About Topoi, Utopias and Heterotopias was published in 2019 by University Studio Press. In addition to his academic activities, he writes theatre reviews for the ejournals parallaxi and thegreekplay project. He is currently the president of the Hellenic Association of Theatre and Performing Arts Critics, member of the curators' team of Forest Festival (organized by the National Theatre of Northern Greece) and the editor-in-chief of Critical Stages/Scènes critiques, the journal of the International Association of Theatre Critics.