Transparent Windows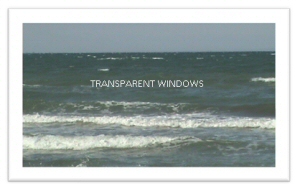 "Transparent Windows" is a book club which was launched in 2007 by students of the School of English of the Aristotle University of Thessaloniki under the support of EKEVI (National Book Centre of Greece). "Transparent Windows," as suggested by its name, wishes to broaden the students' horizons and enhance their creativity through their engagement with the reading of an array of "texts" resulting from the Anglophone literary/artistic production.
Since 2008 the group has dealt with several texts that correspond to the kind of courses the School of English offers. Particular attention is paid to the exploration and experimentation with various forms of "textulaity." After having read a text, the students are invited to respond critically to it or draw a character analysis on the basis of various theoretical perspectives (i.e gender) as well as exchange views and opinions, openly and non-judgmentally, within a friendly environment. The aim of the book club is to focus on the thinking process, mould fresh ideas and promote dialogue on various issues pertaining to literary analysis and writing. Students are challenged to freely voice their personal viewpoints about what they have read in addition to commenting on the aesthetics and the narrative techniques each writer employs as well as evaluating the effect these have on the understanding of the texts under discussion.
Furthermore, the student members of the book club are sometimes engaged with the re-writing of the texts they have already worked on as this derives from their emotional response to them, intuition and improvisatory skills. What is more, students attempt to bridge the art of writing with the art of cinematography by comparing and contrasting novels with their film adaptations during the organization of special screening sessions.
The members of the book club usually meet twice a month (watch out for our announcements). Since reading is not an old-fashioned activity as many may believe, this book club wishes to open a "window" to art, culture and creativity.
The facebook link is: http://www.facebook.com/groups/139206926147510/
Please email us at: transparentwindows@enl.auth.gr