The School Library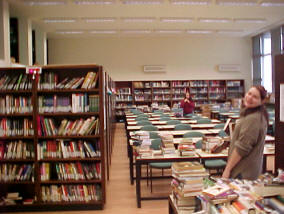 The library of the School of English is located on the 3rd floor of the New Building of the Faculty of Philosophy (room 308) and is open on weekdays.
The collection consists of 38,000 volumes, which cover English and American literature, the English language, linguistics, theatre, film, and translation studies.
It also provides access to bibliographic databases and a large number of academic journals through the internet.
Information: tel. 2310 99 7459, e-mail: englibrary@enl.auth.gr,
website: www.enl.auth.gr/lib.
Personnel